Date: Saturday August 6th, 2016
Time: 8:30 AM – 5:00 PM
Location: Cobourg Beach
Charity: Fare Share Food Bank Northumberland
Amount Raised: $3900+, 559lbs of food
Entry Fee: $180/team + Charitable Food Donation
Teams: 20 teams confirmed
Format: mixed (co-ed), 6 on 6 (4-2 min ratio)
Results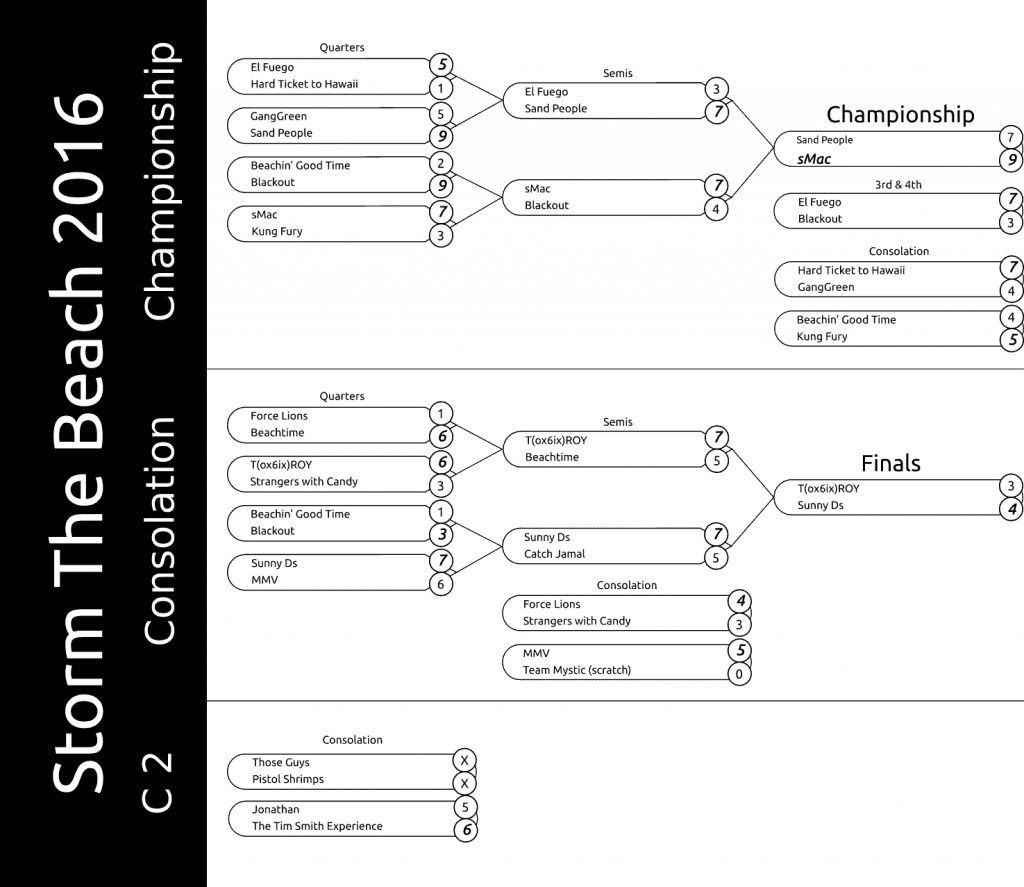 Big congrats to McMaster Alumni, sMac for taking it all at Storm The Beach 2016.
We managed to collect a healthy 559lbs of food, and a record over $3900 Northumberland Fare Share Food Banks. Many thanks to our event participants, and our sponsors for making this a great event!
Sponsors
Please visit our sponsor page, and patronize our sponsors. They will be working hard to help make this a great event.
Registration
Registration is now closed.  Below is the list of teams confirmed for Storm the Beach 2016.
Teams (Confirmed)
The Tim Smith Experience (DUC)
GangGreen (DUC)
El Fuego (PUL)
Hard Ticket to Hawaii (TUC)
Catch Jamal (Tuc)
T(ox6ix)ROY (TUC and Ultimate Experince)
Blackout (TUC)
Pistol Shrimps (TUC)
Kung Fury (DUC)
sMac (McMaster Alumni)
Those Guys (Wods / gupa)
beachtime (TUC)
Jonathan (TUC)
Sand People (DUC)
Team Mystic (DUC)
Beachin' Good Time (DUC)
Strangers With Candy (TUC)
Sunny Ds (TUC, BUC)
Force Lions (TUC)
MMV (TUC)
Other
We're constantly adding information to the site, subscribe to our RSS for updates.
See our 2016 posts for up to the latest blog updates for this year's event.