"Callahan" Sponsors:

Daredevil Discs is a custom disc and apparel company based in Ottawa, Ontario, Canada. All discs and apparel are 100% Canadian products. They are the largest Canadian disc manufacturer and they distribute their products worldwide.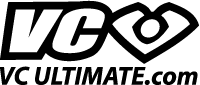 VC Ultimate and our new offering, Printed Performance, are proud to sponsor Storm the Beach!
"Layout" Sponsors: