"Callahan" Sponsors: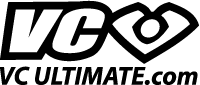 VC Ultimate is looking forward to a great weekend at Storm the Beach!  We are very proud to sponsor this event.  We will have event merchandise available for purchase and every team in attendance is also eligible for a 10% discount off any team order placed within six months of the event.  Feel free to contact us at [email protected] if you have any questions or would like additional information!

Daredevil Discs is a custom disc and apparel company based in Ottawa, Ontario, Canada. All discs and apparel are 100% Canadian products. They are the largest Canadian disc manufacturer and they distribute their products worldwide.